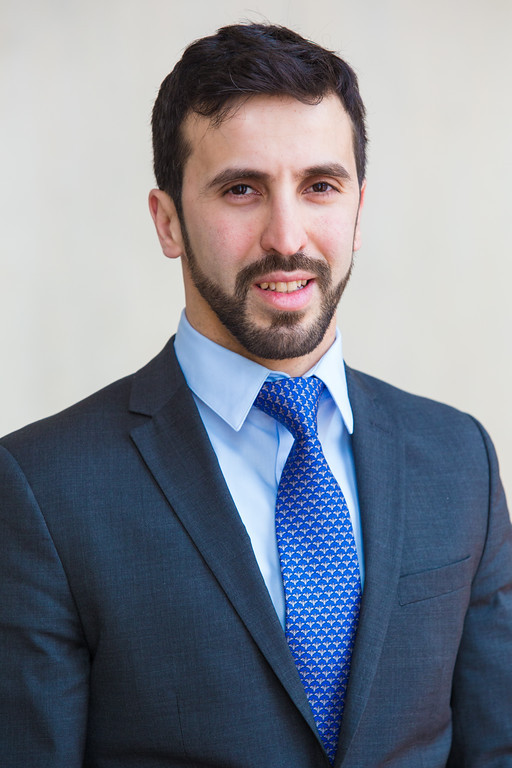 Licensed Real Estate Professional
|
Sales, Leasing and Commercial Properties
As a part of a team with 30+ years of experience in the Real Estate Industry, Ismail has access to many premier exclusive rentals in addition to the thousands of listings the city has to offer. Ismail has spent most of his career in the hospitality Industry successfully managing some of Boston's finest establishment such as: Scoozi on Newbury, Petit Robert Bistro, etc... His keen attention to details, genuine care and relentless work ethics has helped him anticipate and exceed most

[...]
As a part of a team with 30+ years of experience in the Real Estate Industry, Ismail has access to many premier exclusive rentals in addition to the thousands of listings the city has to offer. Ismail has spent most of his career in the hospitality Industry successfully managing some of Boston's finest establishment such as: Scoozi on Newbury, Petit Robert Bistro, etc... His keen attention to details, genuine care and relentless work ethics has helped him anticipate and exceed most of his guest expectations whilst often providing them with an unforgettable experience. It is with the same passion and dedication that Ismail has joined the Bulfinch Boston Realty team to help us provide our clients with a service second to none.

Moulay Ismail Guessous is a passionate Real Estate Professional who is driven by three key tenets: dedication, work ethic, and honesty. He also firmly believes that while integrity is a vital element to any transaction (buying, renting, or selling), so is making the experience as pleasant and as seamless as possible.

For as long as he can remember, Moulay has had an avid interest in all things real estate. Being "the man of the house" early on, he was constantly assisting his mother in remodeling and acquiring properties—and that passion only grew by the day thereafter. In addition to holding a Real Estate License, he is multilingual and speaks English, Spanish, French, and Arabic fluently.

When he isn't turning his clients real estate dreams into a reality, Moulay Ismail Guessous is either cooking a delicious meal, going on a run, or spending quality family time with his loved ones, who inspire him daily.
Testimonials:
" Honestly Ismael is among one of the best agents in Boston, he will help you with anything, listens to your tastes and what you're looking for in a new home. I was travelling and needed to find and apartment 24 hours before my departure date and he made the process so easy and stress free! I recommend him 100%, he's honest and will respect your budget and find you something spectacular no matter what!" - Elamiles
"Ismail helped me find an apartment for a friend who was relocating from Miami to Boston. He showed me a lot of apartments in a very short period of time always catering to our needs and desires. He found the perfect place in a very short period of time. The entire process was seamless. I will absolutely work with him again it was a wonderful experience! He definitely listens and delivers" - Elisa Velaro
"I have known Ismail for a few years now, he is a great guy and friend, lucky to know him! He won't stop until he finds the right place for you. Super persistent, reliable, and trustworthy. Couldn't ask for a better Realtor and friend!" - Gianni Mazzotta
Office Location
255 Newbury Street
Boston, MA 02116
Contact Info
Specifications
Languages: Arabic, English, French, Portuguese, Spanish
Specialties: Buyers Agent, Commercial, Investment Property, Listing Agent, Luxury Homes, Luxury Rentals
Service Area: Boston, Boston Suburbs, Brookline, Cambridge
Ismail's Testimonials
It was a great experience finding an apartment with the help of Ismail. Unlike many others, when I stepped into his office he had multiple listings and keys to those apartments ready to go, which was great as I was on a time crunch. Also instead of meeting directly at apartments, Ismail walked with  me and my family from apartment to apartment. He took the time to talk about city and also took interest in getting to know us. After we decided on a apartment, he quickly and effectively secured [...]
Vrundac
We worked with Ismail in purchasing our new home and in selling our existing home. As one can imagine, this can be an extremely stressful process. We could not have done this without Ismail's help. Let's start with the purchase part of the transaction. We had two very specific towns in mind for  our home purchase and very strict criteria on the type of house. Whenever homes became available in those two towns that met our criteria, Ismail became our eyes and ears in visiting the [...]
Huihui
Ismail was very prompt, responsive, and prepared every step of my homebuying process. We took a look at several houses between Dedham Randolph and West Roxbury. He really helped me realize my options in such a seller's market. Working with him I always felt like my best interests took center stage.  Even at the inspection Ismail brought his personal drone to take pictures of the roof for my own records. He treated me the way I wanted to be treated. That is customer service satisfaction. [...]
Casey
My experience with Mr. Ismail Guessous from Bulfinch Boston Realty has been by far, one of the best rental searches I have undergone since living in Boston. I've moved a few times within the city over the years. However, finding someone who is professional, organized, knowledgeable and honest is a  rarity, especially when there is a deadline involved. Mr. Guessous listened to my requests, location interests and delivered. I was thrilled with the turnaround time in what he gathered within [...]
Harper