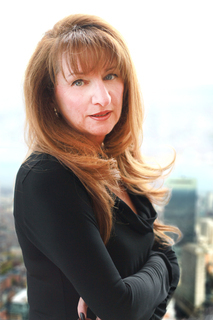 Vice President of Sales and Marketing
|
Luxury Sales and Leasing
Patricia Ranahan is a dedicated Real Estate Expert with over two decades of extensive industry experience. Integrity and compassion are truly at the core of everything she does both personally and professionally. A committed professional, she also understands the importance of maintaining a sense of humor in order to add a dimension of personability to the [...]
Patricia Ranahan is a dedicated Real Estate Expert with over two decades of extensive industry experience. Integrity and compassion are truly at the core of everything she does both personally and professionally. A committed professional, she also understands the importance of maintaining a sense of humor in order to add a dimension of personability to the transaction.

Since she first entered the industry, Patricia has been known for her caring demeanor and her innate ability to relate to others by being fully present and attentive. Whether she is listing or selling, she prioritizes her clients' needs and goes the extra mile to ensure results.I have managed multi-million dollar projects, marketed, leased and sold in some of the most prestigious high-rise buildings in the city. She has worked with a very diverse clientele where discretion was a constant. She enjoys what she does and believes it shines through when working with her clients. Patricia feels it is important to build a good and strong fiduciary relationship with her clients. The challenges have been the ups and downs of the market and the rewards have been the friendships with many of her clients as well as the financial success of the real estate projects.

Furthermore, Patricia holds a Business Degree, her Real Estate License, and an array of sales and management awards
from numerous Fortune 500 companies.

In addition to running and singing, Patricia Ranahan has an unquenchable thirst for lifelong learning. As a mother, businesswoman, Realtor, and friend, she strives to be her best version each and every day of her life and always treat others with utmost respect.
Office Location
255 Newbury Street
Boston, MA 02116
Contact Info
Specifications
Languages:
Specialties:
Service Area:
Patricia's Testimonials
Patty Ranahan is AMAZING! When we decided to sell our home, we really left everything up to her. Not only did we trust Patty's guidance and professional expertise, but we trusted HER. Our house went on the market and we got an offer and accepted in less than 24 hours! We couldn't believe it. Our house went well over asking and it would not have been possible without Patty. If you're looking for an intelligent, fierce, hard-working go-getter agent, then you want [...]
Valentina T.
"Patricia Ranahan is the quintessential of a Real Estate Professional, in today's market one of the more paramount criteria is "Customer Experience", Patricia brings that with her understanding and also professional knowledge of being your champion when you are looking for a home or town home. Patricia was always honest and provided a foundation of experience second to none! There is one key point when dealing with any individual that is providing a service [...]
C. Diperri
Patricia Ranahan "Patty" helped my wife and I locate our first home, and we are more than pleased with the service and professionalism Patty provided throughout the entire process. We were new to the Boston area, and it was only our first time buying. Patty's knowledge and experience of the area are second to none. With Boston's notorious and competitive real estate market, it is important to have a plan and people on your side who get results. Patty [...]
Leroy