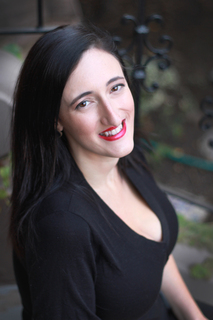 Senior Sales and Leasing Agent | Residential Sales, Investments and Leasing Bulfinch Boston Realty
About Stephanie
TESTIMONIALS:
"As a landlord I have always preferred to select my own tenants because I want to really get a feel for who I will be renting to.
This time I decided to have a company do it, Bulfinch Boston Realty was recommended so I spoke to Stephanie Peter and gave her an idea what I'd like and for when.
She followed my exact request and got it all taken care of in a week.
I highly recommend Bulfinch Boston Realty!!" - John C.
"Worked with Stephanie to rent an apartment in Southie. She was very accommodating and allowed us to visit the unit several times before signing the lease, working around our schedule. Professional, on-time, quick to respond, all-around great experience. Thanks Stephanie!" - Matthew H.
"I worked with Stephanie at Bulfinch last year to find an apartment near Fenway. As I wasn't too familiar with the area and needed to find a place ASAP due to prior contract issues, I searched on Yelp for a realty company that knew the area well. I met up with Stephanie (who came to pick me up in her car after my job ended), and we went on to tour 3-4 different apartments on the same day. We couldn't find anything on that day, but she promised me that she would keep looking for the perfect match. What really made this experience special was that Stephanie called me the very day while I was at work, saying that an apartment just got put on the market and she really wanted to show me it on that very same afternoon. We went, and I ended up signing the lease after meeting up with the Landlord there and couldn't be happier with the decision. Stephanie showed a great passion for her job, and I would certainly work with her and Bulfinch Realty again should I ever move in the future. I would recommend this company to anyone looking for an apartment and wants a personal and attentive touch to their apartment search" - Eric H.
"What can I say? Stephanie is a true professional and amazing at what she does. If you're looking for a realtor who will go the extra mile to find the perfect apartment, stop searching and call her. I gave Stephanie a tough task. Matter of fact, most others wouldn't take on the assignment. I was "testing" Boston as a place of live. I only wanted a 30 day lease in Back Bay. She asked me a number of questions and, based on my answers, recommended South End. I was skeptical at first. Hey, I'm stubborn. But, she was 100% correct about the location. I fell in love with the neighborhood. I think most realtors just jam 'inventory' down your throat. Stephanie made a few phone calls to work a deal so i could get what i want. Now, that's a great realtor. Two thumbs up!" - Ken K
"I got Stephanie's name out of Yelp, and not long after, I got a separate referral by one of her former clients. It was a fairly simple process - I reached out to her with an initial phone call, then emailed my list of "requirements" for a rental. We then scheduled 2 days for viewing rental units. So we got there on a Thursday, she showed us a bunch of places, and at the end of the day, made a decision - filled out an application and cut out a cheque for a security deposit. An hour after, we got our approval from the property manager and received the copy of the lease for signing. There wasn't even a need for a second day. One thing about working with a broker is you have to give them as much specific information about your preferences, as possible. You can't expect them to know what you want based on a few, vague sentences. For example, one of my deal breakers is the absence of a laundry system in unit, but Stephanie explained to me that this is not a common feature in Boston apartments so I had to revise my list. Having said that, she still managed to show me a couple of units with this feature. If I hadn't mentioned this right off the bat, we would have both wasted our time looking at other units that have no laundry facilities at all within the premises - and time is of the essence here as rental units in Boston get snatched off the market so fast, it's not even funny. This is my first time to work with a broker and she has made this a very pleasant, and easy process. I'd recommend her to anyone looking for a place in Boston." - Karen J
Stephanie's Testimonials
I worked with Stephanie at Bulfinch last year to find an apartment near Fenway. As I wasn't too familiar with the area and needed to find a place ASAP due to prior contract issues, I searched on Yelp for a realty company that knew the area well. I met up with Stephanie (who came to pick [...]
Well run business, very friendly and knowledgeable staff. Highly recommend Stephanie, she was awesome! Didn't waste my time and showed me listings that were exactly what I was looking for. She went over the top and showed me all around the city and answered all my questions. I was able to get a great apartment the same day. I dealt with many other realty companies and was just left frustrated. I was so relieved after finding this company Bulfinch was by far the Best! and [...]
See all of my Testimonials
Stephanie Peter's Listings